Minneapolis just had a huge snow storm this past weekend, and honestly, I love snuggling up in the house all weekend, but I got a little stir crazy.
Here are some places I'd rather be:
1. Neuschwanstein Castle, in southwest Bavaria. Honestly, could anything look more like a winter wonderland fairy-tale than this? I'd love to see this in my lifetime.
2. Ireland. Ireland has a rich history of all things fae. I'd love to explore the gorgeous country where so many folk and fairy tales come from, like the Giant's Causeway.
3. Bali. After reading
Eat, Pray, Love
, all I wanted to do was rent a cottage and ride my bike through Bali.
4. Nantucket Island. My whole life, I've wanted to spend a summer on a good old American island. I'd go whale watching, get a job serving at a local cafe, live in a little yellow cottage. Soon, I'd decide to stay and I'd no longer be one of the "summer folks," but a year-round resident who won the hard-earned respect of the locals over time.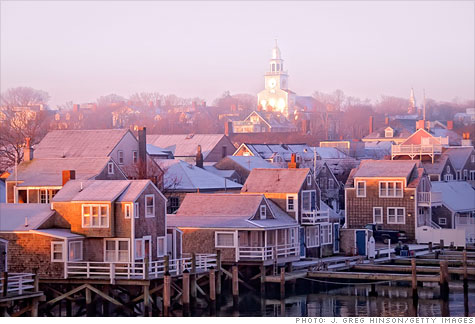 Someday. For now, the frozen north!